南誠 | 南誠羽毛 | 日本羽絨 | 羽絨寢具 | 床上用品
羽絨枕 | 鴨絨被 | 羽絨被
羽絨枕 | 鴨絨被 | 羽絨被
南誠 | 南誠羽毛 | 日本羽絨 | 羽絨寢具 | 床上用品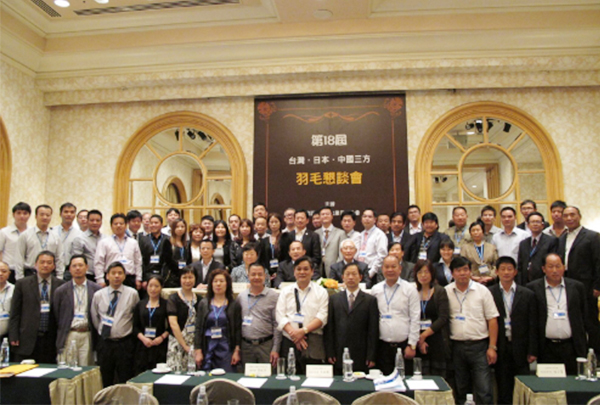 The 19th China-Japan Meeting in 2013 will be held at the Dingshanyu Hotel in Hokkaido from September 1-3
---
The 19th China-Japan Meeting in 2013 will be held at the Dingshanyu Hotel in Hokkaido from September 1-3.
Nancheng Feather will send people to participate in order to understand the status of the down market.
Thanks to the warm invitation of the Japanese Badminton Association, the meeting was successfully held.
The market is showing a slowdown as the down prices remain high.
After the outbreak of bird flu in China, there was a fault in the meat market.
Nowadays, the supply and demand of the meat market is slowly recovering, and the supply of down feathers can be stabilized!
南誠 | 南誠羽毛 | 日本羽絨 | 羽絨寢具 | 床上用品
羽絨枕 | 鴨絨被 | 羽絨被
羽絨枕 | 鴨絨被 | 羽絨被
南誠 | 南誠羽毛 | 日本羽絨 | 羽絨寢具 | 床上用品